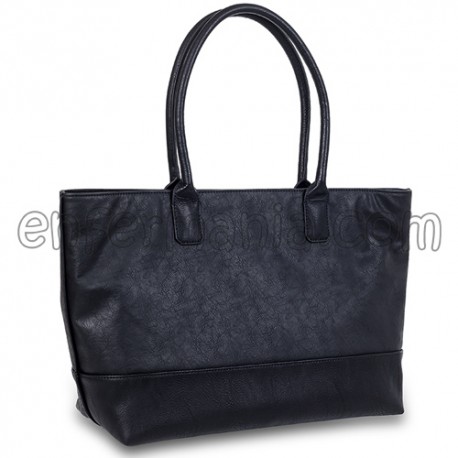  
Assistance Bag - TOTE
Detachable inner organizer
Medical tote bag with inner organizer
This bag combines the casual styling of a tote bag and the funcionality of a medical bag at once. Designed for the everyday life, its great capacity will help the user to carry all the required equipment to be used in home visits.
Features:
High capacity main compartment.
Inner elastic bands to attach the detachable compartments, bottles or other containers. 
Inner padded pocket for laptop or documents.
Two inner smaller pockets for cellphone or tablet.
Zipper closing system.
Detachable inner organizer either for personal belongings or medical equipment and material.
Six side mesh pockets and two zipper pockets.
Two inner compartments with trasnparent window and inner dividers.
One wide transpartent compartment for medical material and equipment.
Additional information:
Weight                  1.36 kg
Dimensions 30 × 40 × 16 cm
Capacity (volume) 19.20 Lit.