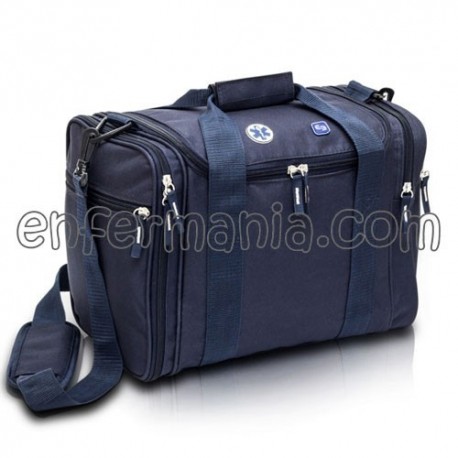  
First Aid Bag - Jumble's
First aid kit first aid (18,5 L)
First aid kit, perfect for making the first cures in trips and excursions, schools, sports activities...
Features:

Separators removable that allow you to configure your interior layout according to your needs.
Elastic bands to hold the medical equipment, while avoiding tipping over of liquid and space-saving.
Large side pocket, for quick access to utensils of greater use.
Flat pockets on both sides.
Contains 6 pockets of a grid, for easy viewing of the contents.
Zippers reinforced of easy approach.
Technical data:

Measures: 37 x 25 x 20 cm

Capacity: 18,5 L

Empty weight: 700gr

Recommended maximum weight: 3 Kg

Material: washable Polyester 600D