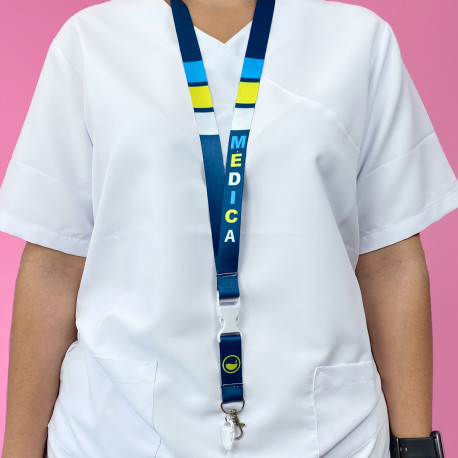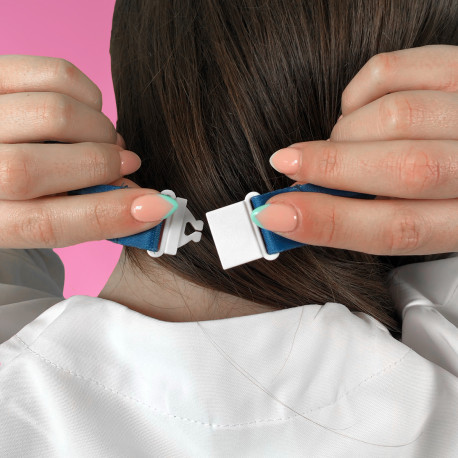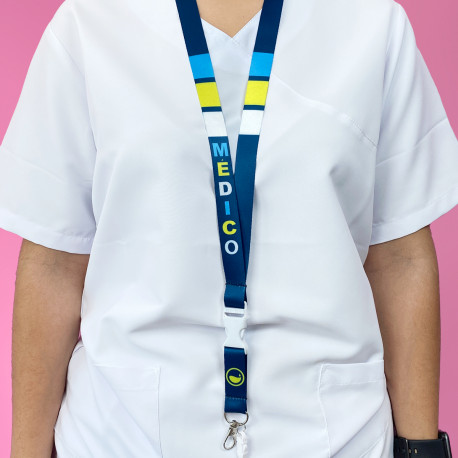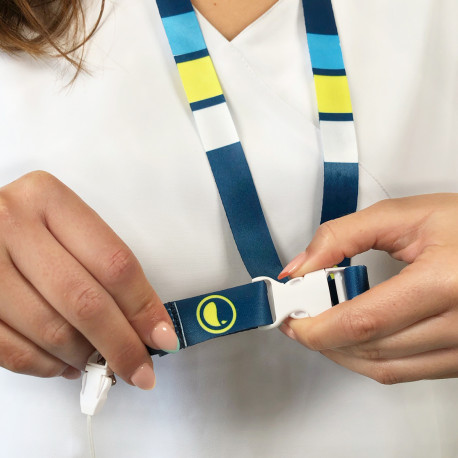 Two items in one, which you can use together or separately:
1. Lanyard flat tape, with flat safety clip on the neck. It is automatically unzipped with a pull, to avoid neck traction.
2. With metal carabiner to release scissors or tweezers easily (or identification card, if you prefer).
3. It's unisex so you can chose in order to show "médico" or "médica" so you can flip it any time.
Measures 57 cm x 2 cm
Made of polyester and matching our Eighties collection.