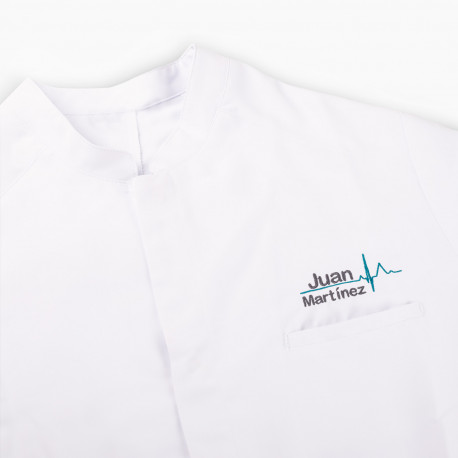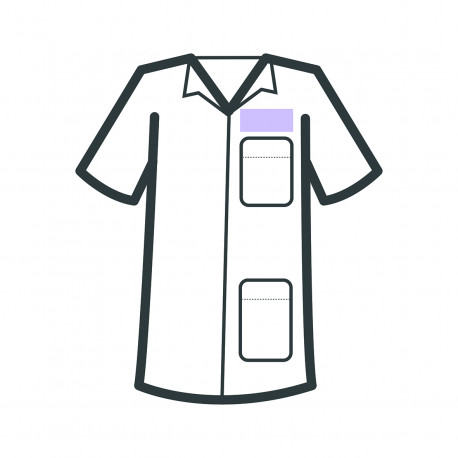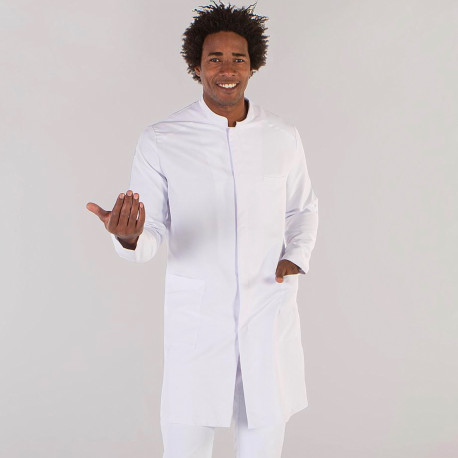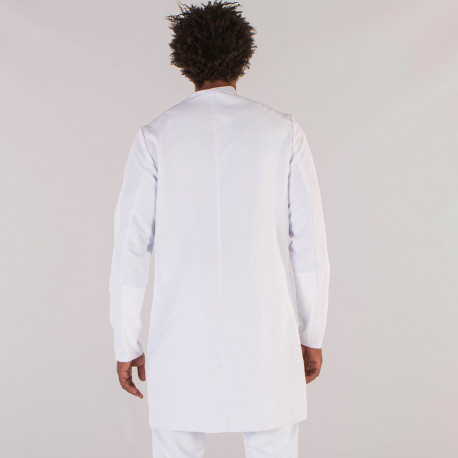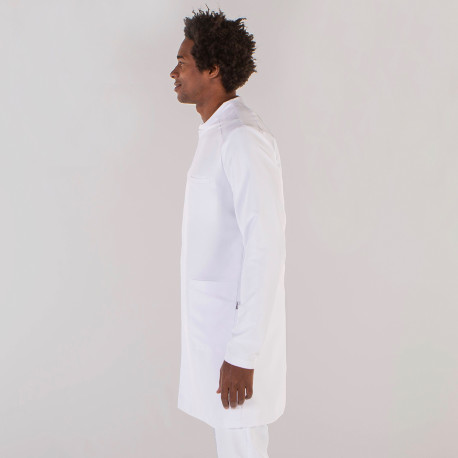 Men White microfiber coat
Men's white microfiber coat. Mao neck.
You can personalize it with your name embroidered.
Product customization
Don't forget to save your customization to be able to add to cart
White microfibre lab coat. Much more comfortable than the typical lab coat. Stylish and fashionable coat for modern professionals. Most importantly, they will protect you from any chemicals and keep your clothes safe. Breathable and antibacterial fabrics make it a must-have for this job. 
White coat with 5 buttons, 3 pockets one of the at the chest.
Fitted and increasing the length, especially tailored for men.
Composition: 100% Polyester.
Antibacterial
Liquid repellent
Very high breathability
Does not need ironing
Fast dry
Washable at 90ºC