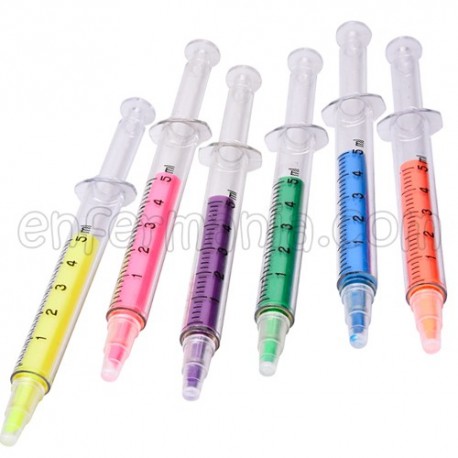  
Pack 5 pen fluorescent - Syringe
Remarcadores fluorescent syringe ' assorted 5 colors
Pack of 5 pens-fluorescent marker, with the form of a syringe.

Beveled end (great for stress) and 5 bright colors.
With protective cap to avoid staining and drying.

The batch contains a marker for each color:
* Yellow
* Orange
* Green
* Blue
* Fuchsia

IDEAL FOR YOUR NOTES, FOR THE TABLE CONTROL, OR TO GIVE YOU A WHIM.