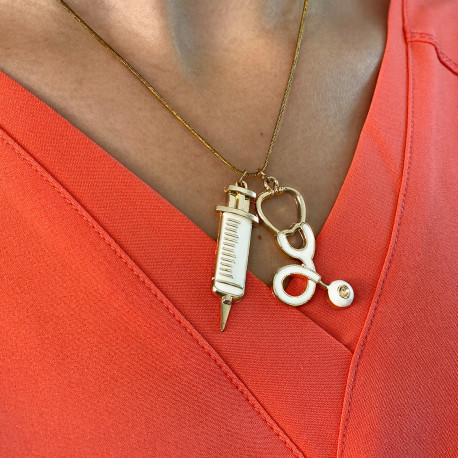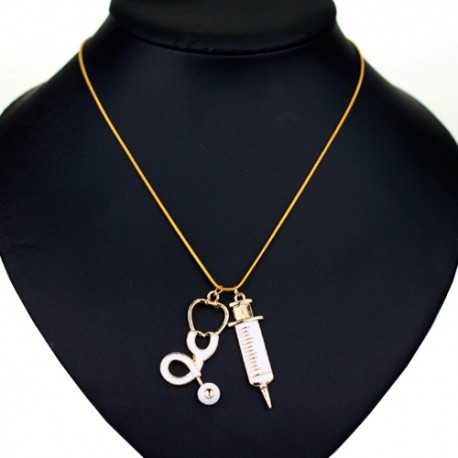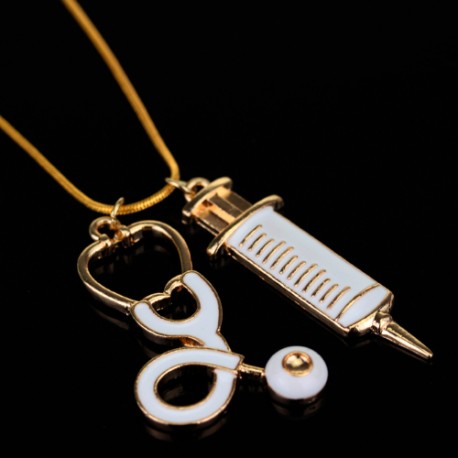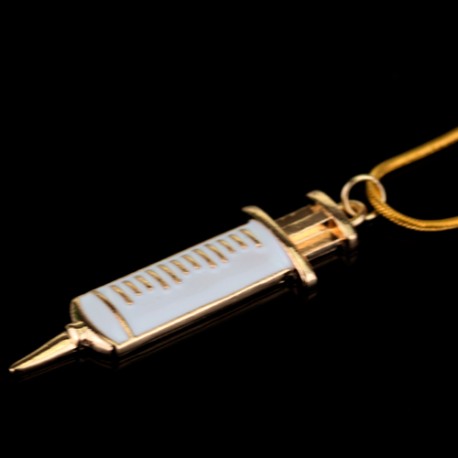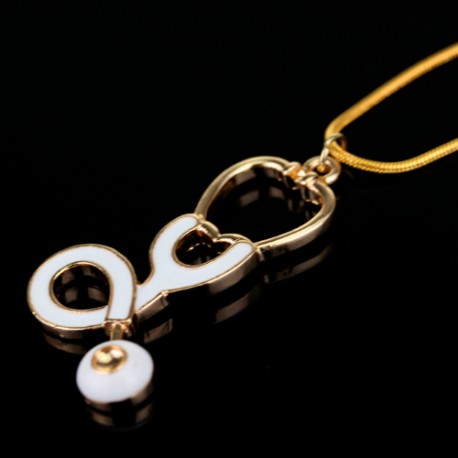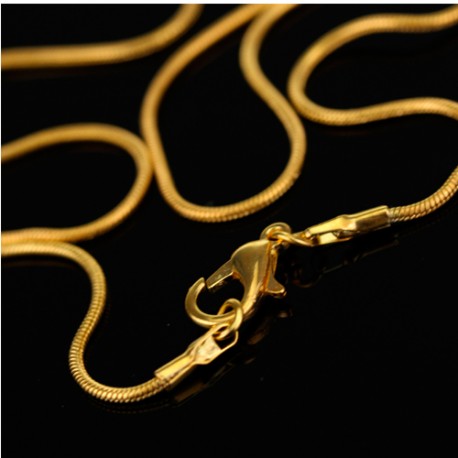 Pendant with chain (gold/white) - Syringe + Fonendo
Golden chain (50cm) and two pendants.
Made in Zinc alloy bathroom Gold (gold gloss) and enamel, white in color.
Use it in conjunction or separately (you can take the two hanging out together with the chain provided, or separate them and create your own jewelry or accessory).
Add a touch nurse your life daily ;)
Customers who bought this product also bought: