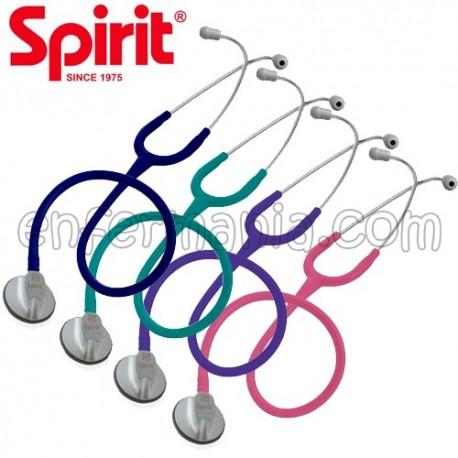  
Stethoscope Spirit Selection
Head of a single-sided designed to facilitate the grip and maneuverability.
Membrane dual-frequency: listen to sounds of high or low frequency varying slightly the pressure exerted on the hood.
Excellent acoustic seal and comfortable fit with the supersoft eartips.
The stethoscope Spirit M601DPF, with its lightweight design and durable, offers an acoustic performance, very reliable and a product light-weight and very versatile.
It offers a sound quality that is reliable, and the comfort they supposed to wear a bell on one side only, all at a very affordable price.
The membrane of the dual frequency allows you to listen to sounds of different frequencies by simply adjusting the pressure exerted on the hood. Unlike the models of two-sided, do not turn or reposition the hood. Hold the bell lightly to hear low-frequency sounds and puts a little more pressure to hear sounds of higher frequency.
The resilient tube of the latest generation retains its shape and flexibility even after storing it in the pocket rolled-up and compressed. Prolongs the life of the stethoscope because it offers a greater resistance to alcohol, grease skin and stains
Features:
* Two pairs of eartips from spare
*ID Tag for free
* Latex free
* Piece breastplate is made of aluminium
* Total weight 120gr
*Non chill ring
THE RELATIONSHIP QUALITY-PRICE PERFECT
You might also like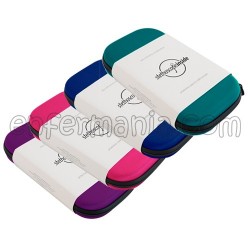 Regular price
€10.70
-20%
Price
€8.56