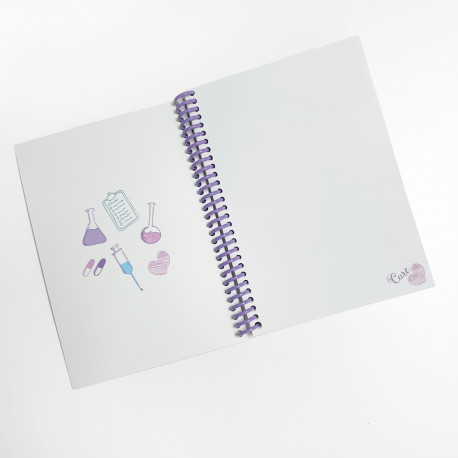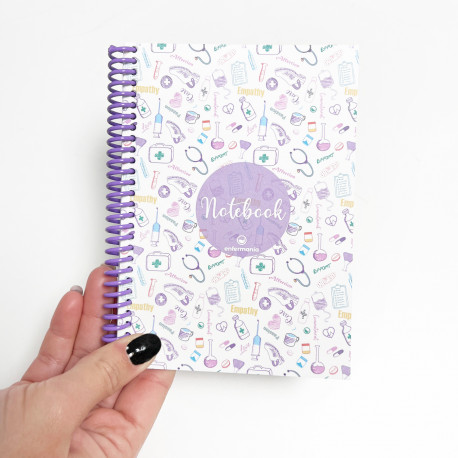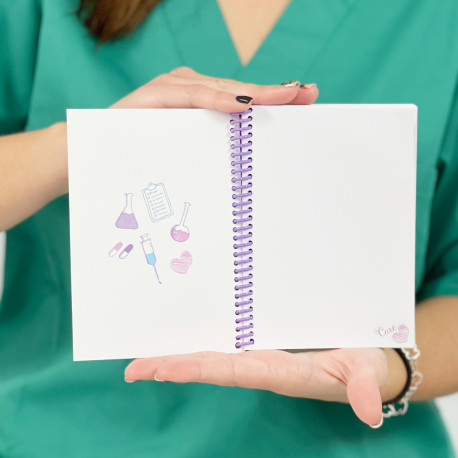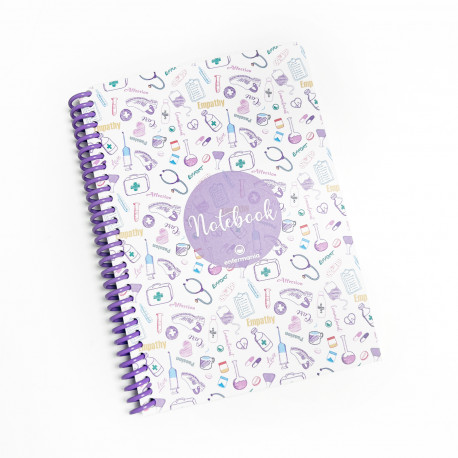 Notebook in size A6 (tiny,so you can fit it in your pocket) to write everything you want with your favourite printing.
Soft covers with metallic spiral.
Full color cover
50 white pages with full color detail in the low right corner of each sheet
Exclusive design by Enfermanía.
Get yours!