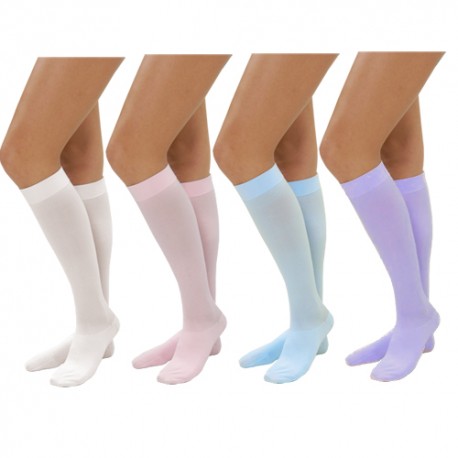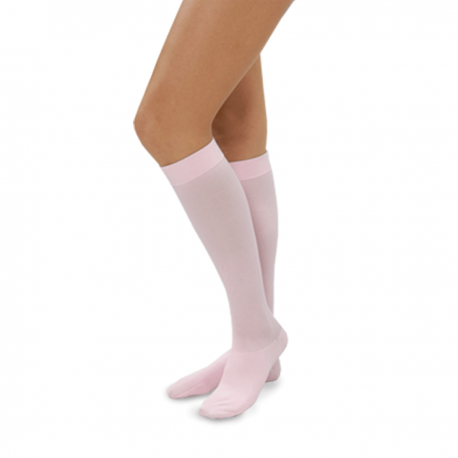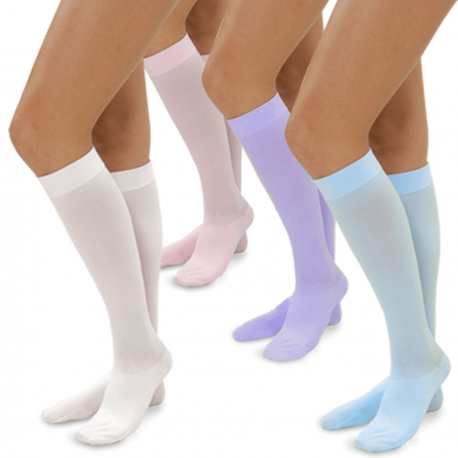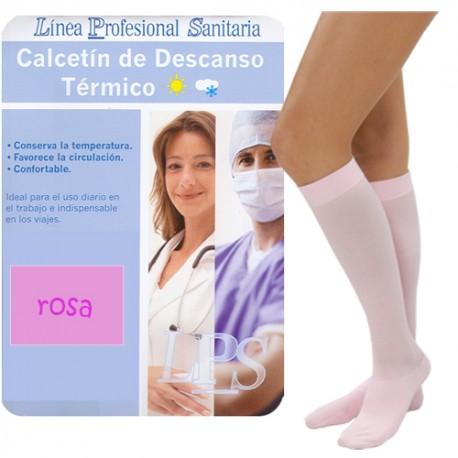 Compresion socks professional line
There are not enough products in stock
Tax included
Line Health Professional and made in Spain!
Excellent sock compression decreasing, Line Health Professional (specifically designed for the world of health care).
It is a sock thermal, which ensures maximum comfort both in winter as in summer because it keeps the optimum temperature in any circumstance: its special fabric smart is formed by a first layer that wicks sweat , and a second layer that evaporates the sweat and away from the skin, keeping it dry at all times.
Bring your feet warm in summer and cool in winter.

Made in white, blue , pink or lilac (for a classic appearance or more innovative).

Mesh reinforced in the part of the foot, for added comfort and durability.

* Exert a pressure of 10 to 15mmHg.

* To the knee.
* Four sizes to choose from.
Help to prevent and treat the appearance of varicose veins and the annoying swelling of the legs.
Especially designed for the work of nurses and auxiliary nurses, which requires you to stay long hours standing, and perfect for the night shift.

YOU DESERVE A BREAK.
(For reasons of hygiene and to ensure the effectiveness of the garment, we do not accept returns of this product). Make sure you choose your correct size by referring to the box sizes displayed in the product images.
Customer
ratings
starstarstarstarstar
GLOBAL RATING
Global customer rating on this product
There are no ratings for the current language. Select all languages ​​to see all ratings.
You might also like
ACCESSORIES
starstarstarstarstar
FOOTWEAR
starstarstarstarstar
LEATHER CLOGS (washable)
starstarstarstarstar