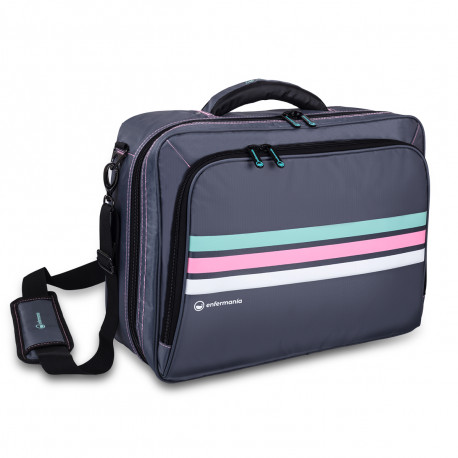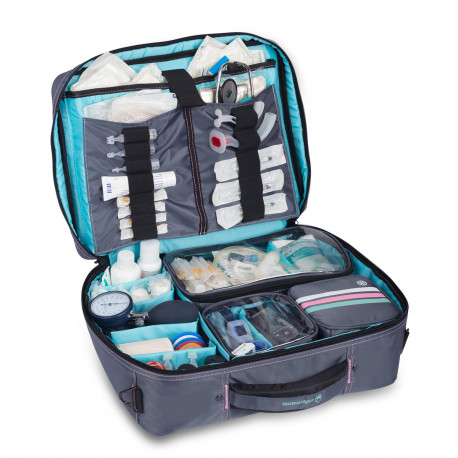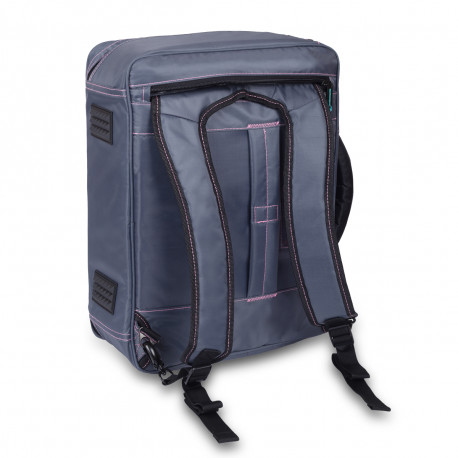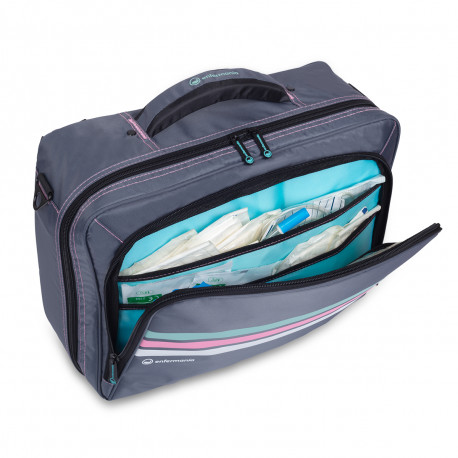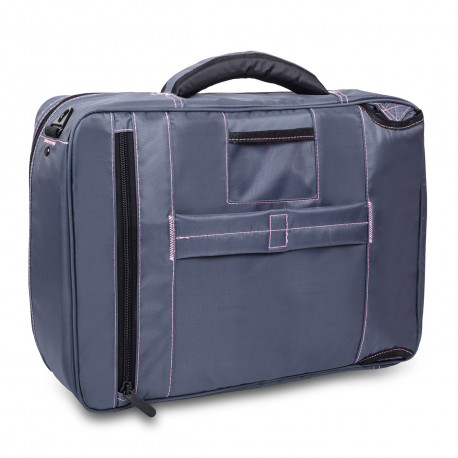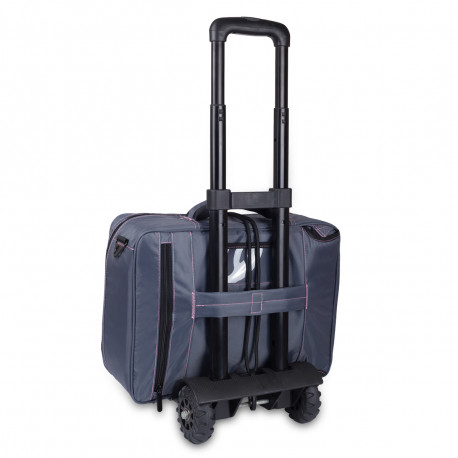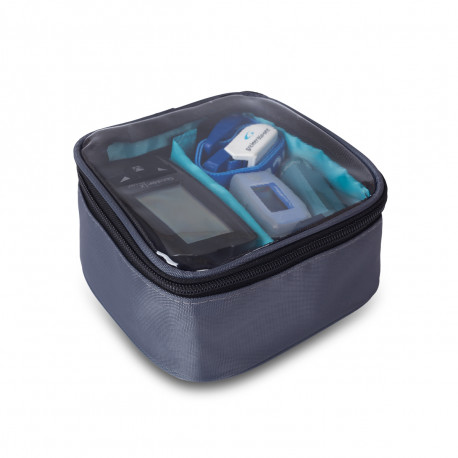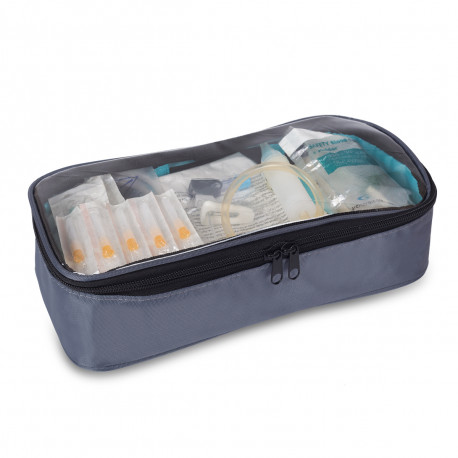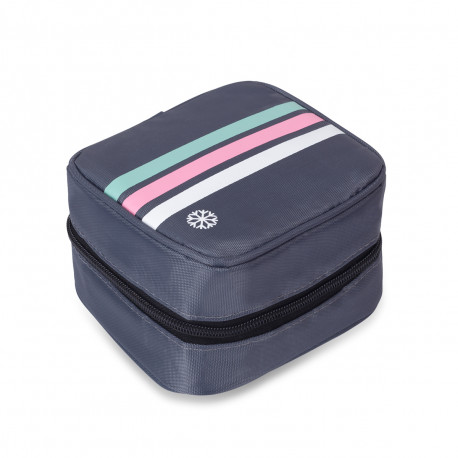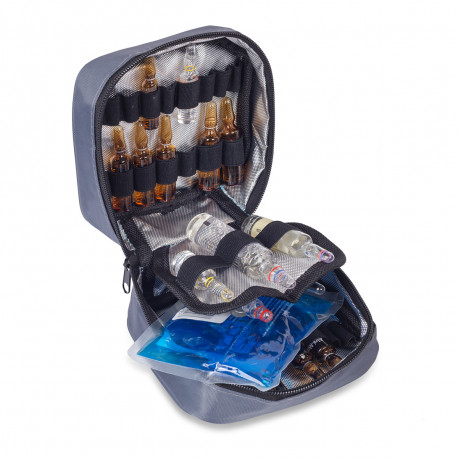 Large Convertible Fisrt-Aid Kit case - Eighties Grey. If you are traveling from the eigthies, this will be your perfect partner!
As Bowie would say in the '80s "We can be heroes..." and that's who we are, we don't fly from house to house with a cape but we do need a super medical assistance briefcase. 
The homecare assistance bag Eighties Grey for home visits or self-use will be our best weapon against any kryptonite!
Jump into the 80's with this design that you'll always be able to carry with you. Its large capacity and simplicity allow to transport everything required in home assistance. With basic but intuitive lines, perfectly satisfies the need for material for home visits, in addition to having space for your walkman...
With a very versatile design, it can also be used to transport the intubation kit in an organized way.
Made of lightweight and high-strength materials, this medical assistance case is ideal for both home and travel and excursions.
It has large, very strong network pockets with an L-shaped opening, allowing you to access the content quickly and safety.
Features:
Compact size and organized interior.
Large capacity network pockets with wide aperture for easy access to content.
Elastic rubbers of different sizes for different material.
Drop-down flap with zipper pockets for other effects.
Double carriage zipper.
Large front surface exclusive sickening design.
Rear grip tape for trolley as well as convertible backpack straps
*Trolley available separately, contact us by email ;)
PLEASE NOTE:
Pocket-sized bio-contaminated material container included
Includes reusable Cold Gel
Technical data:
Weight (approx.) 1.93 kg
Dimensions (approx.) 17 × 40 × 30 cm
Material & color: Light grey polyester 
Capacity (Liters) (approx.) 3.78
Customer
ratings
starstarstarstarstar
GLOBAL RATING
Global customer rating on this product
There are no ratings for the current language. Select all languages ​​to see all ratings.