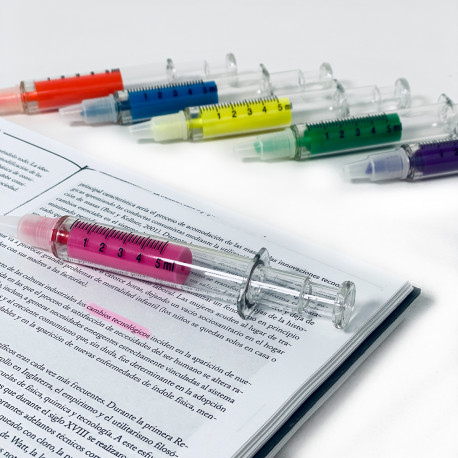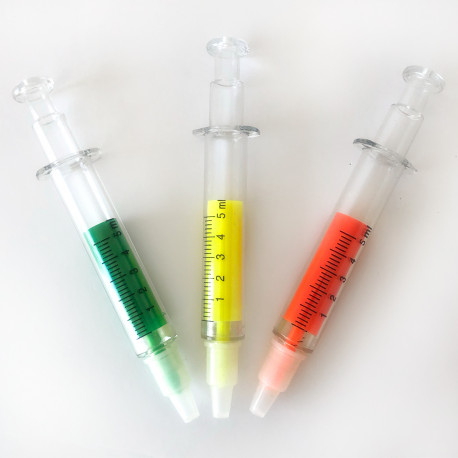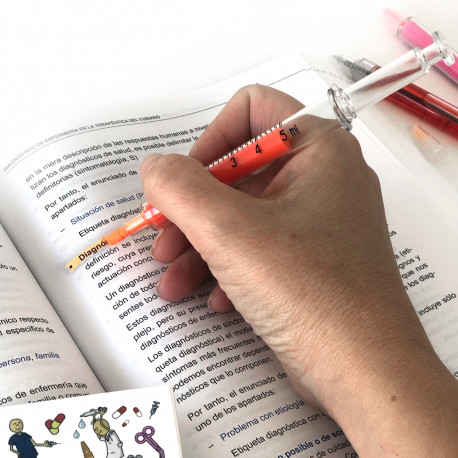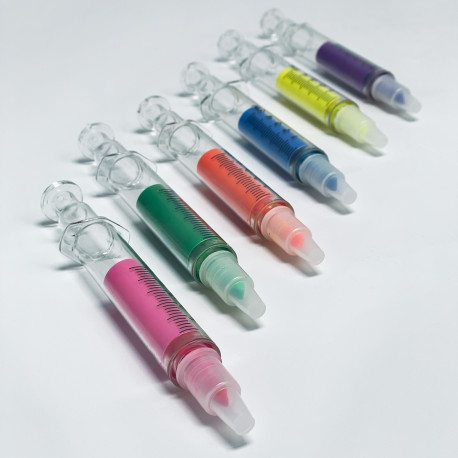 Thick highligher fluorescent marker - Syringe
Highligter fluorescent pen syringe
Fluorescent marker pen with the form of a syringe.

Beveled end (great for stress), available in 6 bright colors.
* Yellow
* Green
* Orange
*Purple
*Pink
*Blue

With protective cap to avoid staining and drying.


IDEAL FOR YOUR NOTES, FOR THE TABLE CONTROL, OR TO GIVE YOU A WHIM.
Customer
ratings
starstarstarstarstar
GLOBAL RATING
Global customer rating on this product
There are no ratings for the current language. Select all languages ​​to see all ratings.
You might also like
Pens
starstarstarstarstar
Notebooks and pencil cases