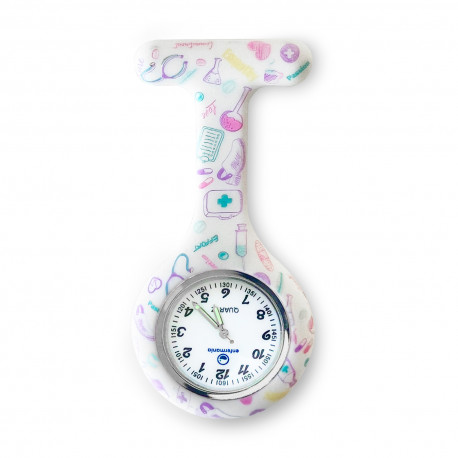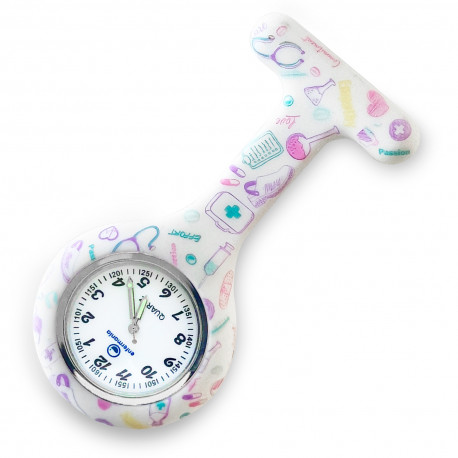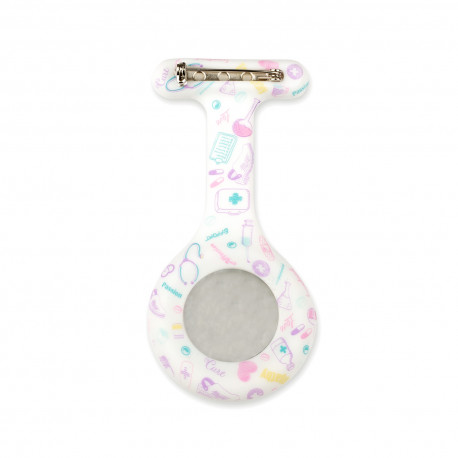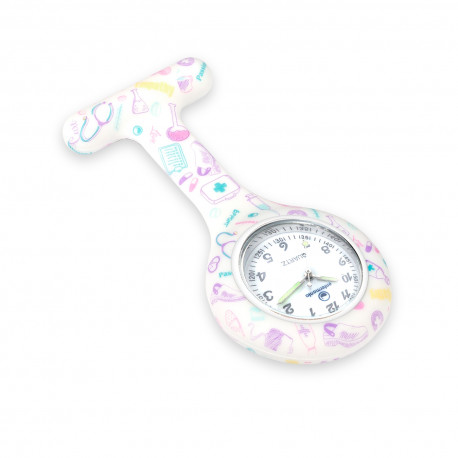 El cálculo del paso del tiempo es importantes para todos, pero en especial para nosotras las enfermeras. Con la ayuda de este reloj, podrás calcular  desde el tiempo que queda para el esperado cambio de turno, las pulsaciones de un paciente o el tiempo que llevamos realizando una RCP.
The protocols for hand-washing recommended not to use wrist watches, since these can act as a reservoir of germs.
A great solution is to carry a clock to hang up that, in addition, is a non-porous material and washable (silicone).
Practical and comfortable watch to hang, with fun covers combinable, of all colors.

Quartz machinery and high quality.
Hands are luminescent (glow in the dark)
Double dial: hours and seconds (perfect for making constant)
Easy to take out
Sleeve of soft silicone, washable and flexible
You can place the sphere turned, to see it from above
Clamping by safety pin

It can be carried in the pocket, on the flap...and above all, by combining the covers of colors you can release a different watch every day!.
Measures: 8,5 x 4 cm


Customer
ratings
starstarstarstarstar
GLOBAL RATING
Global customer rating on this product
There are no ratings for the current language. Select all languages ​​to see all ratings.