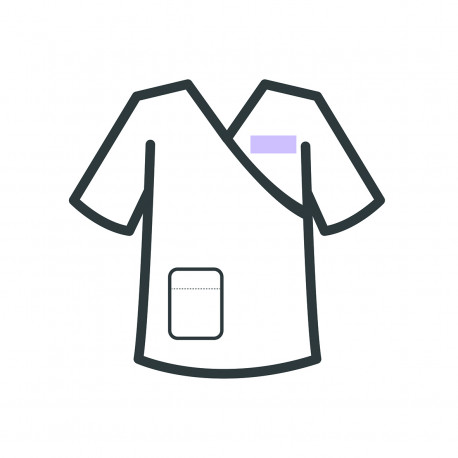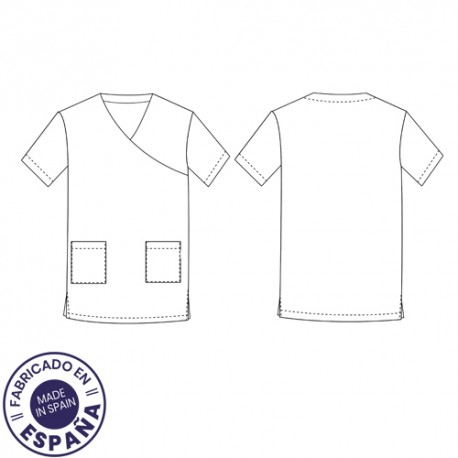 Microfiber medical top - White
Last items in stock
Tax included
Dentist coat. Water Repellent, antimicrobial and breathable uniform top.
Product customization
Don't forget to save your customization to be able to add to cart
Dentist coat
This dentist's water-repellent, antimicrobial and breathable V-neck scrub top in white makes for a stylish and hygienic uniform for dental practice.
Why should you choose microfiber fabric?, Actually they are all advantages...
It is an antibacterial tissue 
It Repels liquids (spills on the outside will "slip")
Its fabric is very breathable
You do not need to iron
It Dries very fast
Washable up to 90 º C (do not alter the colours or drawings)
It has great tolerance to the splashes of bleach
Does it turns upside down almost all of your beliefs about the microfiber?...
All of these features have been tested and certified under the premises of AITEX (Textile Technology Institute).
Do you need more reasons to decide to go for it?
Made in Spain item, by a national company that takes care of all the details throughout the production process, to ensure the greatest satisfaction with the best quality of the product.
Features:
* Unisex design
* V-neck 
* Two front pockets
* Side vents for maximum freedom of movement
* Available from size XS up to 3XL
Customer
ratings
starstarstarstarstar
GLOBAL RATING
Global customer rating on this product
There are no ratings for the current language. Select all languages ​​to see all ratings.