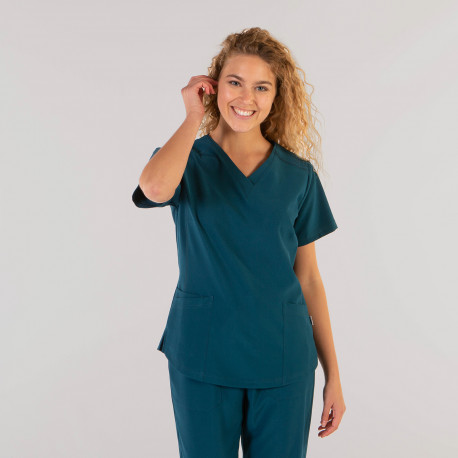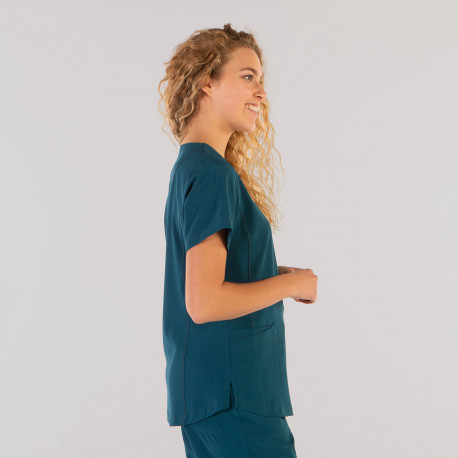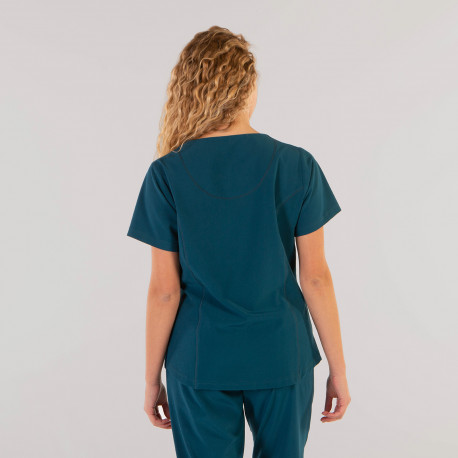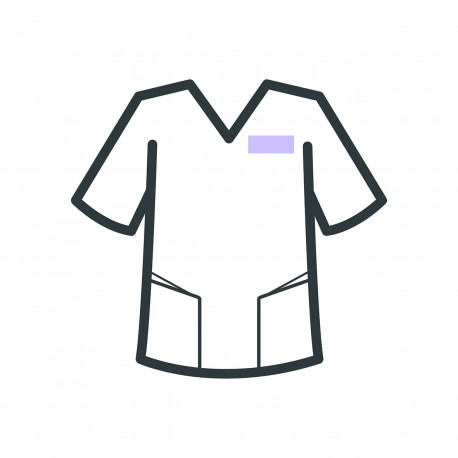 Microfiber top 360º Woman
The uniform that moves with you 360º
We would love to encourage you to fullfil your shifts with colour and to cheer up your patients most of all without losing aa lack of movement at all.
Product customization
Don't forget to save your customization to be able to add to cart
Our new collection of Microfiber 360º, in addition to bringing the coolest colors of the season, absorbs and keeps sweat away from your skin, meking it more breathable and evaporating of the moisture, thus offering greater freshness.
Due to its elastic properties that stretches in all directions, it provides unbeatable comfort and mobility. When you try it, you don't want to wear anything else.
Why to choose this microfiber top?
Because they're all advantages!!
It's an antibacterial tissue

Repels liquids (splashes on the outside "slip")

Its special treatment makes it a very breathable fabric

No iron needed (although if needed it would be less than 2 min)

Dry very quickly

Washable at 30ºC (colors and drawings are not altered)
This dismantles almost all your beliefs about microfiber, doesn't it?... maybe you thought it was an unspirable or very delicate fabric...
All these features have been tested and certified for these garments by AITEX (Institute of Textile Technology).
Need more reasons to decide to try it?
These are garments made in Spain, by a national company that takes care of all the details throughout the production process, to guarantee the greatest satisfaction with the quality of the product.
It also incorporates the SILVADUR TM930 FLEX ANTIBACTERIAL treatment, which with silver ions provides freshness and greater protection.
Top Features:
* V-neck
* A right double pocket 
* A left pocket
* Side openings for freedom of movement
Customer
ratings
starstarstarstarstar
GLOBAL RATING
Global customer rating on this product
There are no ratings for the current language. Select all languages ​​to see all ratings.