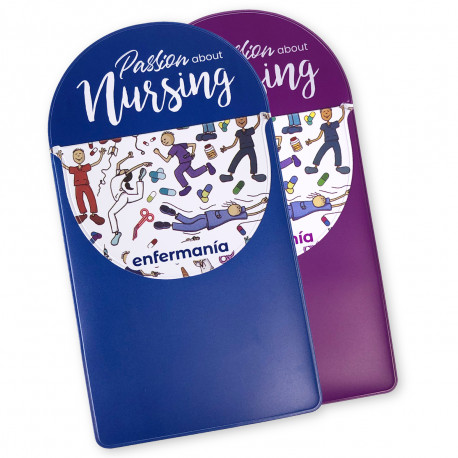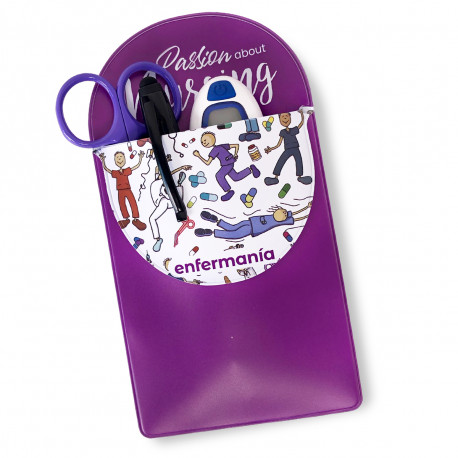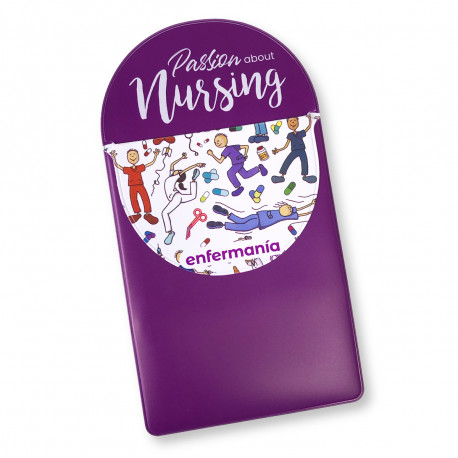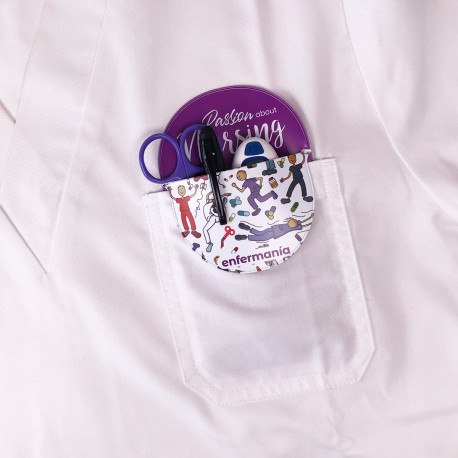 Protector pockets for pens and scissors
Protects your pocket from stains and tears and now matching our Revolutum colecction!
How many times have you left a bad capping the pen and you have spotted the pocket? Or do you realize that the pen has the tip removed, and filled with stripes to the fabric when lowering and raising the pen...not to mention the tip of the scissors, which ends up making a hole that peeks out everything you carry in your pocket.
Well, the solution is very simple !!
You just have to use a pocket cover;)
Made of plastic, its size makes it fit in most pockets (15,7 cm x 8.5 cm including the top flap).
The top flap white is designed to fit on the outside of the pocket, protecting also the fabric that is right in the area of "input and output" of things in the pocket.
And the flap front is also on the outside of the pocket, down the front, protecting the tear of the tabs of the pens, flashlights...
An accessory that is comfortable to wear, colorful...and above all, VERY PRACTICAL
Customer
ratings
starstarstarstarstar
GLOBAL RATING
Global customer rating on this product
There are no ratings for the current language. Select all languages ​​to see all ratings.