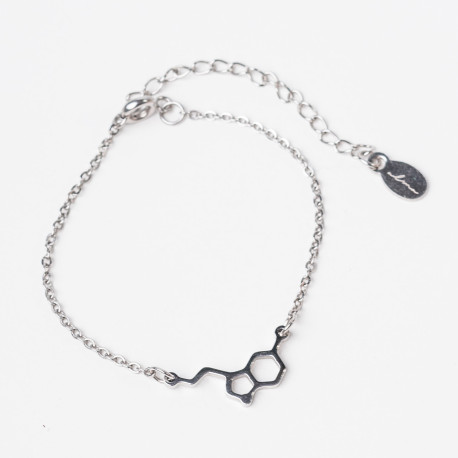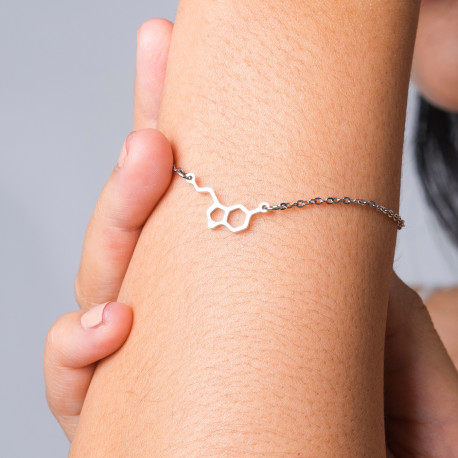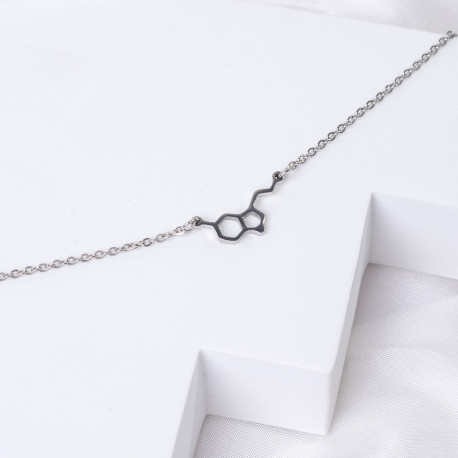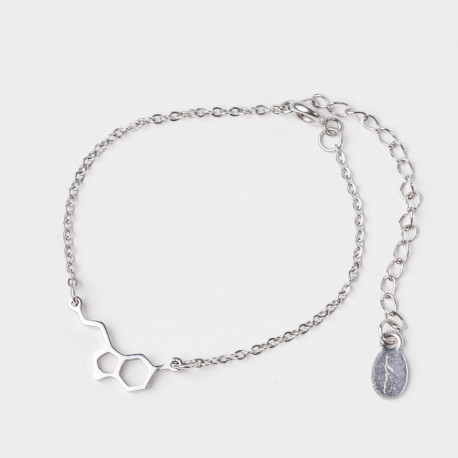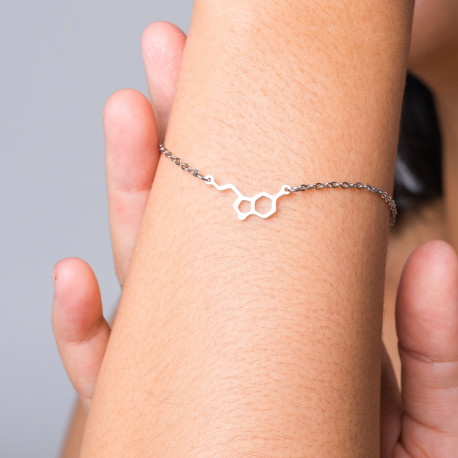 Serotonin bracelet - stainless steel
Serotonin bracelet, stainless steel.
THE MOLECULE OF HAPPINESS MADE NECKLACE
Serotonin is the neurotransmitter for happiness and responsible for feelings of happiness, satisfaction, contentment, relaxation, and well-being.
Now you can always carry it with you in a necklace format: Original, elegant and with a lot of meaning.
CHARACTERISTICS
One size: Total length of 16cm + 5cm extension
Serotonin size: 2cm x 0.5cm
Fits 14cm to 23cm wrists
Materials:
Silver finish: Made of hypoallergenic 316L stainless steel
Why stainless steel and not sterling silver? We manufacture our jewelry in hypoallergenic steel as it has more advantages than silver.
✓ Same finish: Our hypoallergenic steel jewelry looks very similar to sterling silver jewelry, with a slightly more satin finish. Our steel is no darker than silver.
✓ Gold jewelry will last longer: Gold-plated silver jewelry loses its bath in a few months. Our 18k gold electroplated stainless steel jewelry can last for years.
✓ Maintenance-free: Silver over time loses its shine and constantly gets dirty. The steel that we use is a much stronger material. Forget having to constantly clean your jewelry.
✓ Safer: Silver can cause allergies, our hypoallergenic stainless steel jewelry is safer.
Customer
ratings
starstarstarstarstar
GLOBAL RATING
Global customer rating on this product
There are no ratings for the current language. Select all languages ​​to see all ratings.