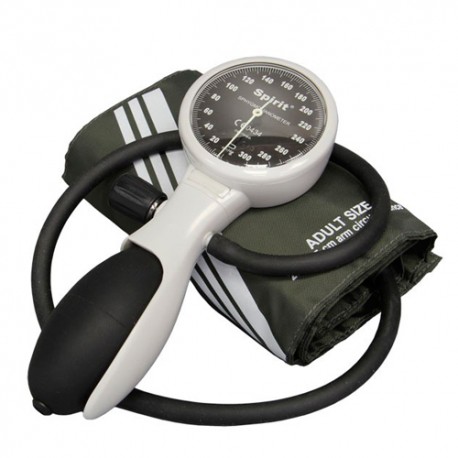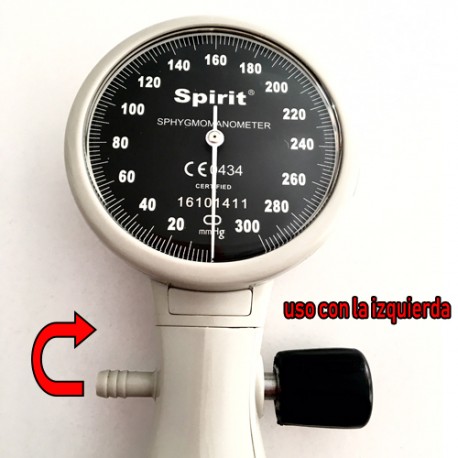 A new concept of sphygmomanometer, with the guarantee and quality of SPIRIT

* Designed for use both by right-handed as left-handed (thanks to its rotating head)
* The cap of the valve is non-slip even in their use with gloves.
* Cuff completely free of latex.
* Inflation bulb manufactured without latex.
* Head made of polycarbonate antishock , shock-proof and fall.
* Sphere of protection in transparent polycarbonate.
* Needle and numerical scale luminescent (glow in the dark)
* Very lightweight design and extra-flat.
* System optimized for a single tube.
* Sleeve included: full-size adults, with velcro, synthetic, washable, anti-microbial and Latex-free.
* Includes case to store and transport



Customer
ratings
starstarstarstarstar
GLOBAL RATING
Global customer rating on this product
There are no ratings for the current language. Select all languages ​​to see all ratings.
You might also like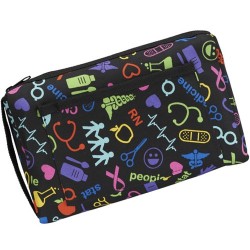 BAGS & CASES
starstarstarstarstar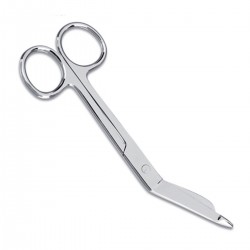 INSTRUMENTAL
starstarstarstarstar