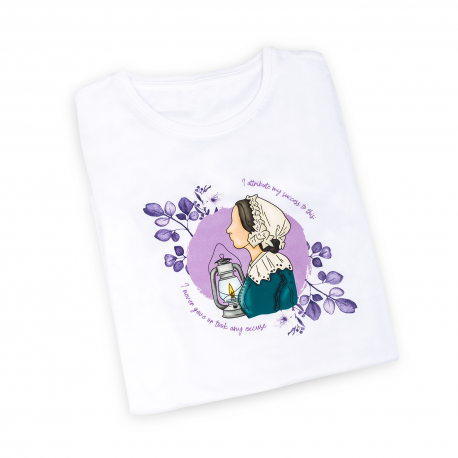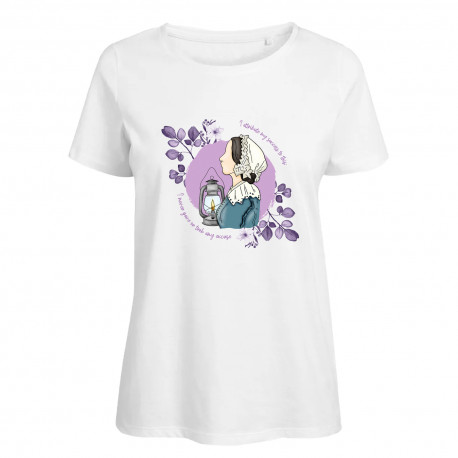 T-shirt inspired in honour of Florence Nightingale, considered one of the pioneers in the practice of nursing. Also known as the lady with the lamp.
"I attribute my success to this: I never gave or took any excuse" is one of her most famous phrases, an emblem you can show off in this beautiful T-shirt with floral motifs. 
Woman's T-shirt tight-fitting with round neck.
High-quality.
But remember, if none of our designs get close to the one you are looking for, don't hesitate to contact us by mail or telf and tell us your idea, our emboridery machine will be pleased to make your dream come true!
To find your perfect size, please CLICK HERE
White t-shirt 100% cotton