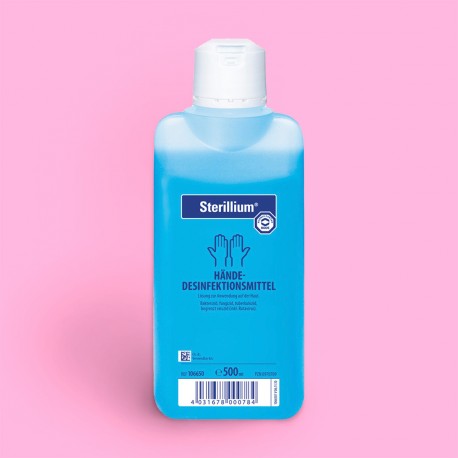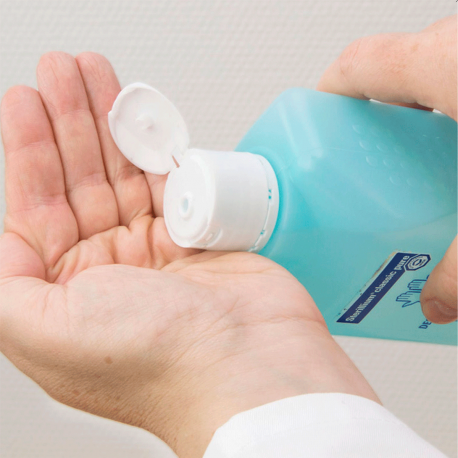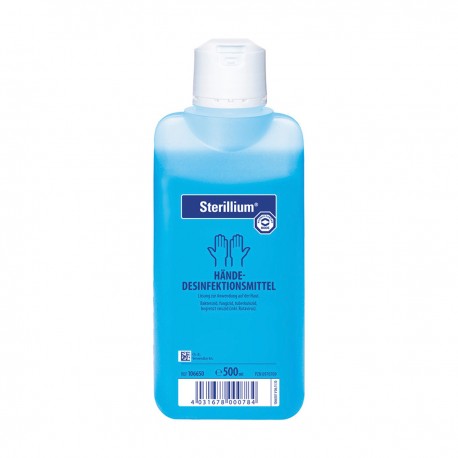 Hand sanitazer - Sterillium 500ml
Liquid Hand sanitazer  - 500 ml
Antiseptic for healthy skin.
Alcohol-hand disinfectant
Liquid Texture .
Bactericide, fungicidae, tuberculicide andvirucide (enveloped and non-enveloped viruses).
Quick dry (just pour a small amount of liquid in the hollow of one hand and rub both hands, stirring the liquid).
Residue-free and fragance-free
It is not aggressive with your hands (cares for and protects the skin thanks to its emollient).
Ideal size for carrying on your first aid box, keeping it on your desk/station or leaving it at the bathroom (500ml).
The liquid, spreads out more than the gel. Enough 3ml to get total effectiveness.
Do not forget to bring one in your first aid kit or next to the material for home visits.
Customers who bought this product also bought: