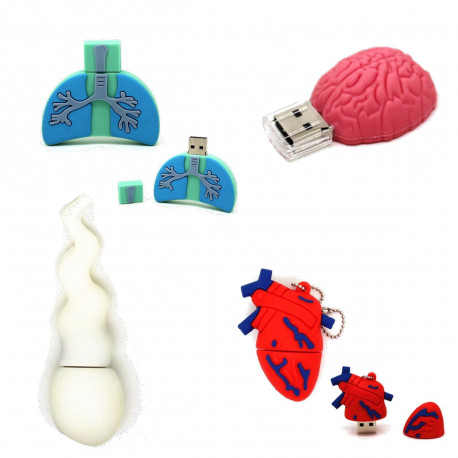 USB Mini Pendrive Organs 32 Gb
A USB memory so you can store everything that you need to put in safe): notes, presentations, projects, documents.. and why not also the pictures of the summer, the chapters of the series that you are watching...in its 32GB capacity there's room for almost everything !!
Made of rubber and leed to void any damage.
Miniature (4.5 x 2.5 cm)
And boasts of memory!