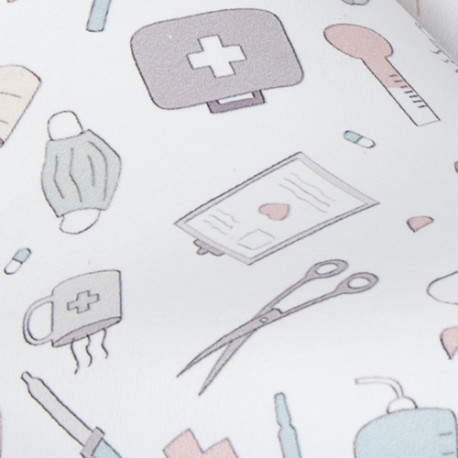 The Microfiber Printed Shoes - Medical instruments is signed by the INESCOP VEGAN stamp. 
EVA COMFOR LIGHT sole gives you the most comfortable experience, it is also anti-slip and you'll only carry 150 gr on each foot. 
They are very flexible made over an anatomic and ergonomic last.
They have a back strap to adujst perfectly to your feet.
¿The best attribute?
They are made 100% in Spain!
Regulated by UNE-EN ISO 20347:2012 Protection level OB+SRC+E
Use and maintenance:
Clean with water, mild detergent and soft bristle brushes. Hand and machine washable up to 30º. For rapid drying use microfiber cloth. Other way allow air-dry at room temperature. Do not tumble dry. Do not store near to a source of heat. Do not apply alcohol o derivatives: solvents, bleaches, gasoline...
It is recomended to wear socks.
In case of noticing excessive wearing on the sole grip, replace the shoe immediately.
You can check your size HERE
Customer
ratings
starstarstarstarstar
GLOBAL RATING
Global customer rating on this product
There are no ratings for the current language. Select all languages ​​to see all ratings.