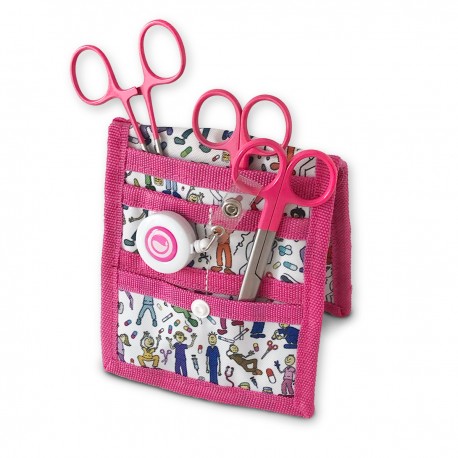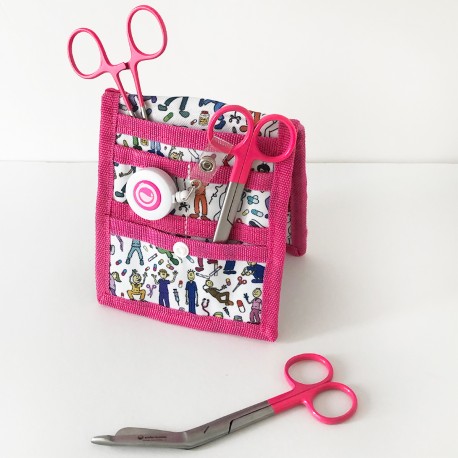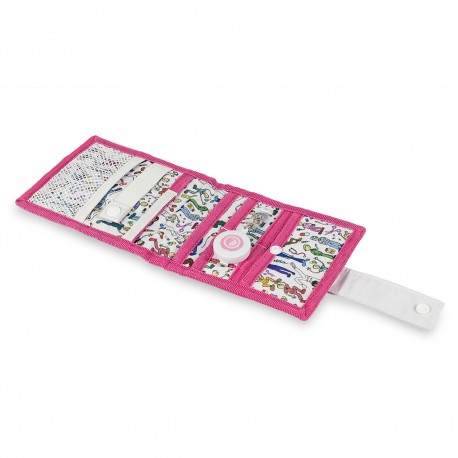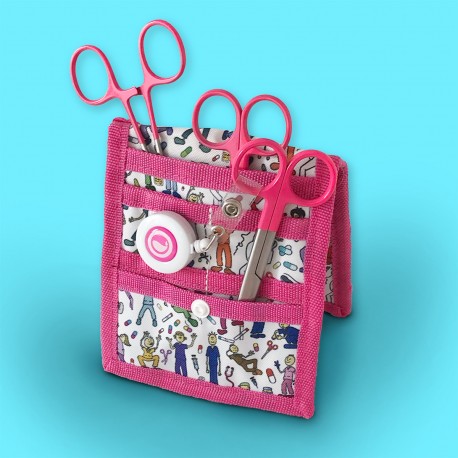 KIT composed of your two favorite articles:
The pocket and desktop organizer and the trio of scissors and forceps
Combined and matching, What else would you ask for?
In addition, you get it cheaper than buying it separately!
Choose your favourite colour and put the kit in your pocket. You cannot longer work without it!
Features of the pocket and desktop organizer:
Made of sturdy canvas, with elastic elements, button closure and inner magnet (not visible).
Lightly magnetized pocket organizer (insert one of the flaps inside your pocket and leave the other on the outside, they will match by the magnet and prevent the items from moving).
It contains several departments for your pens, scissors ...
Comfortable rack compartment that allows you to see the contents (ideal for track plugs and small accessories)
Includes elastic strap with button closure (perfect to carry the adhesive plaster, passing it through the hole of the roll).
Joining both flaps with the button tape, it becomes a practical desktop organizer.
INCLUDES RETRACTABLE HOLDER AS A GIFT .
Characteristics of the trio scissors and tweezers kit:
Mayo scissors
Bandage Scissors
Kocher-Kelly forceps
Color applied directly to steel, without plastic covers.
Excellent quality stainless steel
Sterilizable in autoclave up to 120ºC